Join us for a luxurious day of restorative and revitalizing self-care in a gorgeous retreat setting. In this hands-on outdoor workshop, you will learn simple and effective tools to care for your body, mind and heart. Luxuriate with a do-it-yourself salt scrub and facial using all natural products hand-crafted with local ingredients. Feel your nervous system unwind as you sip expertly blended herbal teas and enjoy a swim in the pool. The day will include gentle yoga practice, guided meditation, aromatherapy, lavish self-care spa treatments and a nourishing organic lunch. You will go home with a product of your choice, formulated just for you. The agenda is spacious to allow you time to truly rest & restore.
Date and Time:
Friday, June 30th, 2017 10:30-4:00 in Petaluma, CA.
Address & directions provided upon registration.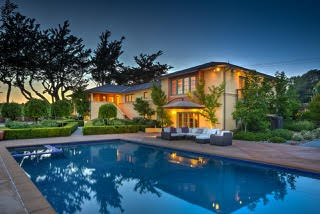 Breathe. Relax. Rejuvenate.
Nurture yourself at our luxurious day long outdoor spa event. Gentle yoga, guided meditation, safe and gentle detox, DIY expertly formulated teas and natural body care products, a nourishing, organic lunch prepared by a certified nutritionist & chef, rest in the sun or shade, take a dip in the pool. . .
Cost:
Early bird rate: $160 before June 18th
$185 after June 18th
About us:
Amy Charnay, MS, CNS is a Certified Nutrition Specialist, Herbalist, and Yoga & Meditation Instructor. www.amycharnay.com

Nicteha Cohen is a Mindfulness Instructor, Herbalist, Craniosacral Therapist, Natural Foods Chef and sewing instructor. www.bowlandspooncrafts.com

Together we bring a combined 30+ years of experience whipping up delightful herbal products and guiding yoga & meditation workshops.

To register contact: Nicteha Cohen at walkaboutlily@gmail.com